Some piece of shit had this as their profile pic and I need some answers.
I know damned well this isnt the OP, so I need you detectives to helpmydumbassout.
This question has extra points
For hard questions, that dont't get solved in time, automatic or manual bounty points will be added. Answer it, and they will be yours!
Can YOU Name That Porn?
You can still post as anon. Reload after login
Nebulaneko
, cosplaying as Mercy from
Overwatch
https://www.instagram.com/nebulanekocosplay/
https://www.facebook.com/NebulaNeko/
https://twitter.com/nebulaneko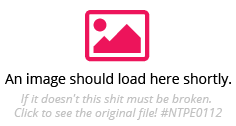 Gino91
confirms this as correct.
ive figured it out, its some cosplay shit. this shit sucks.