Annoying banner
Annoying banner but 3 hot looking scenes
anon_0cKX3XCBc5Mvo
Anonymous troll
This question has extra points
For hard questions, that dont't get solved in time, automatic or manual bounty points will be added. Answer it, and they will be yours!
Can YOU Name That Porn?
You can still post as anon. Reload after login
Okay, there isn't really a question posed, but I assume what the OP was interested in, is the videos these three images were taken from and the names of the porn stars.
Here you go:
Image #1:
This is
Linafay
, but she goes by a bunch of other names as well, as you can find out from her boobpedia page:
http://www.boobpedia.com/boobs/Linafay
Her homepage is:
http://gb-schlampe.com/
Full size image:
http://up0.xhcdn.com/000/055/760/987_1000.jpg
Full Video link (snapshot taken around 5:00):
Image #2:
This is
Kimmy Olsen
with
Mark Davis
in
Cash for this Ass
by sexandsubmission.com.
Larger version of GIF:
http://zmut.com/uploads/pins/2012/10/28/photo-Bondage-Fetish-Devices-Gagging-252997932.gif
Full Video link (GIF taken around 33:00):
https://hqcollect.tv/pack/18223-no/433011-13165-cash-for-this-ass-mark-davis-kimmy-olsen-june-10-2011-mp4/#
Image #3:
This one was the mother of difficulty. No name, because I cannot read Kanji (not that I think any of the pages offering these images would name the model). No vid, because this is not from a video, but a photo series. But at least I could find the image in a decent resolution and managed to scavenge the rest of the set.
Here you go:
http://blog-imgs-105.fc2.com/o/s/i/osipin2000/kunni_182_047.jpg
http://blog-imgs-85.fc2.com/t/o/u/tousatsudou2015/1089-023.jpg
http://blog-imgs-85.fc2.com/t/o/u/tousatsudou2015/1089-002.jpg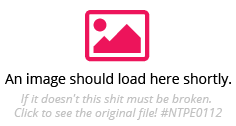 http://blog-imgs-85.fc2.com/c/h/i/chirattoshirouto/fc2blog_20160415075320879.jpg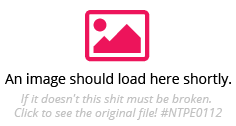 http://x.imagefapusercontent.com/u/zonard/3701405/1098279497/soum5104.jpg
http://livedoor.blogimg.jp/qmm7g1jp/imgs/6/1/61b8992b.jpg
(This was a ton of work and I'd really appreciate, if someone took the time to confirm this. Thanks guys!)
The studio that does the middle one is Kink, I think its from sexually broken or anything butt, looks a lot like Annika Albrite. Not sure about the one on the right, the one on the left looks like Chanel Preston but with the boobs photoshopped.
anon_c1R1o45.Mfqx2
Anonymous troll