What's the name of this pornstar?
She has a tattoo on her abdomen but I can't make out what it is.
This is
Katie Summers
with
James Deen
In movie:
Hell of a Day
Confirm links
https://www.kink.com/shoot/11080
http://www.data18.com/content/162734
http://bondageplaypen.com/2011/02/katie-summers-is-having-a-hell-of-a-day/
Full video - gif at 04:40
http://streamporn24.com/index.php/2017/12/23/james-deen-in-sexandsubmission-hell-of-a-day-february-11-2011-bdsm-bondage/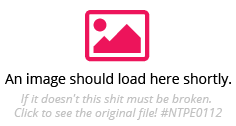 Can YOU Name That Porn?
You can still post as anon. Reload after login
This is
Katie Summers
with
James Deen
In movie:
Hell of a Day
Confirm links
https://www.kink.com/shoot/11080
http://www.data18.com/content/162734
http://bondageplaypen.com/2011/02/katie-summers-is-having-a-hell-of-a-day/
Full video - gif at 04:40
http://streamporn24.com/index.php/2017/12/23/james-deen-in-sexandsubmission-hell-of-a-day-february-11-2011-bdsm-bondage/