Who is she? What video is this?
anon_eakLzX36xF6sA
Anonymous troll
This question has extra points
For hard questions, that dont't get solved in time, automatic or manual bounty points will be added. Answer it, and they will be yours!
Can YOU Name That Porn?
You can still post as anon. Reload after login
Brandi Lyons
in
Handjobs 7, sc 8.... (I'll Stroke It, but I Wont Put It in My Mouth!)
-
http://www.data18.com/content/596942
-
http://www.data18.com/viewer/596942/01
-
Name & Working Downloads of Whole Movie, scene by scene, She's @ 9th pic down:
-
https://vipergirls.to/threads/2186526-Personal-Spoiled-Movies/page471
- Movie Info: -
https://www.adultempire.com/1421535/handjobs-7-porn-videos.html
-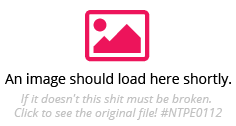 -..............................
Full Scene is 9:17 Min:
.... P.S. Not spelled Lions -
derekp
confirms this as correct.