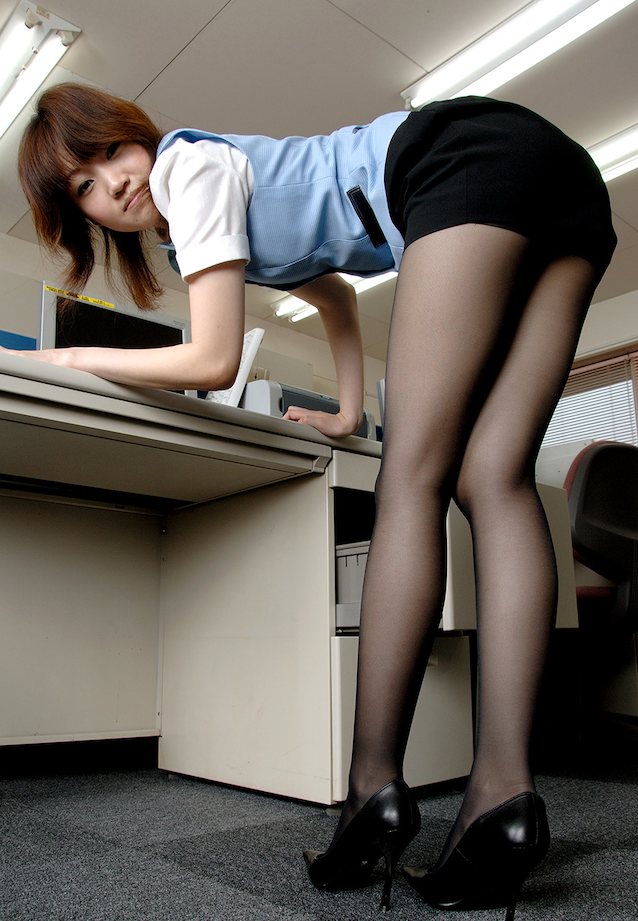 Image unrelated, please answer the question
Ok, so I am looking for a Japanese office porn that I saw a while ago, it goes like this:

Girl's first day at the office, she's been given a skirt to wear around office (like a uniform), only the skirt is too short and too tight, she's hesitant but decided to wear it, later on she's carrying some boxes, and the boss notices her on the stairs and after some japanese style foreplay fucks here on the stair. This one's driving me crazy because I can't seem to find it anywhere. Thanks in advance :)
anon_1fy/qrkB05Mqs
Anonymous troll
This question has extra points
For hard questions, that dont't get solved in time, automatic or manual bounty points will be added. Answer it, and they will be yours!
Can YOU Name That Porn?
You can still post as anon. Reload after login
Hello, there are 2 movies.
1st with the girl carrying box as you said :
2nd with an other model and same scenario :
Unfortunately I don't know the names of these actresses. Have a good one dude ;)
Here2HelpYou
Anonymous troll
anon_f75ZWdLvs3FP2
Anonymous troll
anyone?
anon_2aJXtqmsOdwMk
Anonymous troll