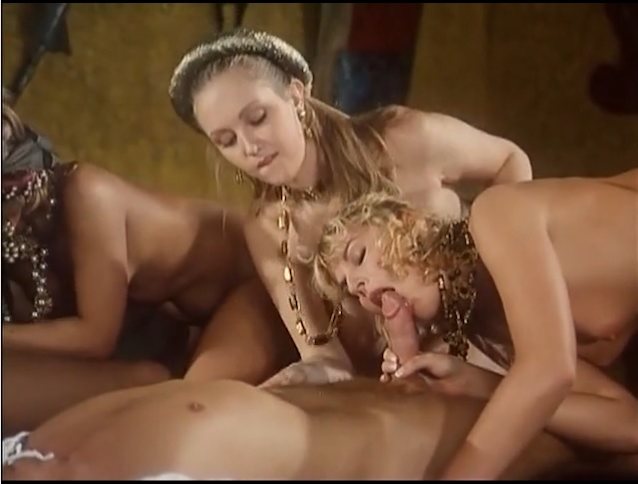 What's the name of this porn actor?
Looking for the name of the girl in the middle of this screenshot. The fair-skinned busty blonde with the golden ring-thing in her hair - the one that is NOT sucking on cock. She appears in the video at the link below, but only in the last scene, the orgy. Unfortunately, as hot as she is, we don't see much of her. Her first appearance is at 57:23 (blowjob), she gets a close-up (and another blowjob) at 1:02:51. Then there is that shot above at 1:05:35. Other than that, it's mostly shots from behind (cowgirl at 1:04:04). And what a magnificient behind she has... but I would love to see her from other angles. I don't know the title of the movie, only that Christoph Clark is in it, and this older actor (director? producter?) who keeps popping up in so many italian porn movies (often playing the king).
http://fr.xhamster.com/movies/4943521/italian_46.html
anon_30gAnoCY82vhA
Anonymous troll
This question has extra points
For hard questions, that dont't get solved in time, automatic or manual bounty points will be added. Answer it, and they will be yours!
Can YOU Name That Porn?
You can still post as anon. Reload after login
Terry Rubens
anon_1bTL6.F3iuZMo
Anonymous troll